Take advantage of what we offer
When it comes to personal well-being or performance on the job, the right food is often crucial. But especially in working life, it's hard to find the time. That's why we set out to supply our customers with tasty, full-service catering services – anytime, anywhere. Whether we are serving kids, students, or seniors, our focus is always on people's well-being and enjoying good food.
The quality of catering services is also an important factor in the current labor market. Our proven quality in food services can support you and free up your time for other things. Let us make your menu a real treat and make you even more attractive as an employer.
Added value through our overview 
Broad range of daily food service options in various fields
All kinds of diets and special foods
Locally sourced food
High quality
High sustainability standards
25 years of experience in catering and truly full-spectrum food service
Eating well forms the foundation of well-being and performance.
With our broad range of food service offerings, we specialize in providing people with high-end, nutritious food anytime, anywhere.
A few key principles apply to everything we offer. For example, we are always looking to sustainability, and we source mainly local foods.
We are also happy to accommodate individual requirements. We offer all kinds of diets and special foods so everyone can share in enjoying a good meal.
Our technologies are tailored to fit our customers, not the other way around. That's true of production methods, order service, and billing systems alike. Last but not least, we're happy to accommodate any special request and offer solutions that go beyond simply serving food.
The right dish for any group
25 years of experience speaks volumes. We draw on this experience to offer you true variety, from a coffee bar to full food service. We are driven by one aim: to thrill you time and time again with fresh offerings and campaigns.
Catering made by DussmannWhat do we mean by sustainability?
Sustainability and enjoyment are not mutually exclusive. That's why we set out, in our role as caterers and a family company, to work with our customers to craft sustainable local concepts. Read on to find out how it works.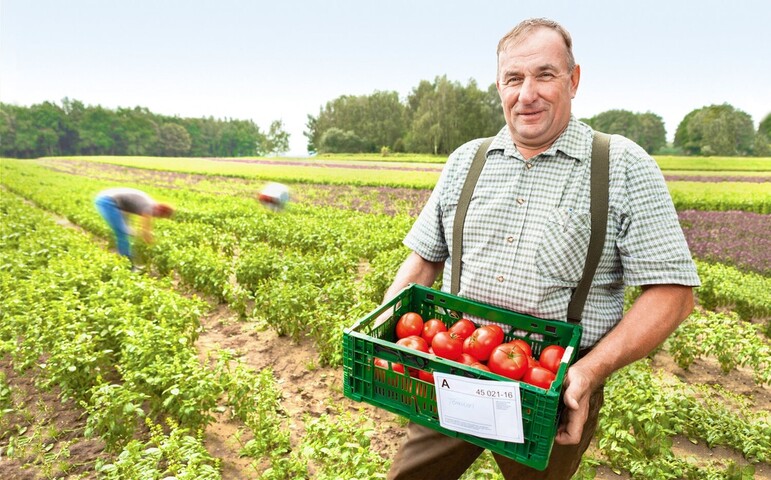 Contact directly near you
Use our location search feature to find the right point of contact near you and contact the appropriate branch location – by e-mail, phone or simply by using our contact form.
High quality and hygiene for peace of mind
We offer you peace of mind and transparent documentation when it comes to food hygiene and personal hygiene. We hold certification under EN ISO 9001 for hygiene training, along with EN ISO 22000 concept of our own that you can count on:
Analysis of potential risks to foods in the production process
Identification of points where risks may arise in the production process
Specification of critical control points for food safety
Effective testing and monitoring procedures for the critical control points
Internal audits for quality assurance
Request offer
Let us advise you. Depending on your needs, we can offer you competent individual services or a customized full-service package - all from a single source. We will be happy to prepare an individual offer for you.