Cleaning Services by Dussmann
We ensure cleanliness and well-being
We support companies with building cleaning. Our cleaning services do more than just provide greater cleanliness. They also ensure your employees' well-being. With that in mind, our portfolio encompasses a full range of professional cleaning services. You can work with us to define goals that we then achieve for you. For example, we can develop a customized cleaning concept tailored specifically to your property, all based on your individual needs and requirements.
Added value through our services
Professional cleaning services
Individually adjusted to your needs 
Optimized processes with high cost-effectiveness
Our services in the cleaning segment
Contact directly near you
Use our location search feature to find the right point of contact near you and contact the appropriate branch location – by e-mail, phone or simply by using our contact form.
Cleaning, cleanliness and hygiene from a single source
From Dussmann you get both: the highest possible quality and the best possible cost efficiency. Our products and cleaning machines are gentle on materials and environmentally friendly. Our innovative cleaning services make a significant contribution to maintaining the value of your property. And our integrated quality management ensures consistently good performance: consistent quality and reliability. In addition, we are regularly certified by independent testing institutes.
Sustainable cleaning services
In our building cleaning activities, we focus on biodegradable and highly concentrated products and on close physical proximity to our wholesale partners. Cleaning agents, paper goods, and textiles all have at least one ecolabel.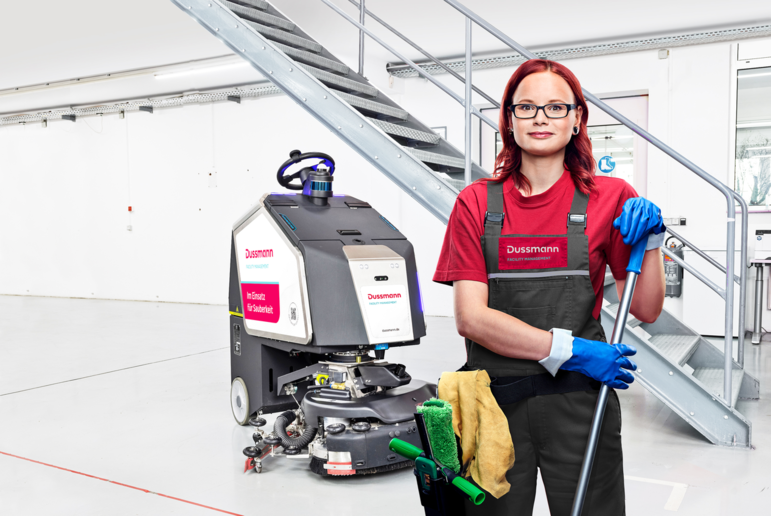 Cobotics by DussmannRobots in building cleaning
In addition to qualified cleaning staff, we use various models of modern robots to clean large areas autonomously and in one operation.
Desinfection proceduresA safe workplace with Dussmann
Dussmann support with expertise and trained staff in the fight against viruses and bacteriais, offering a range of supplementary disinfection procedures used at office and other facilities.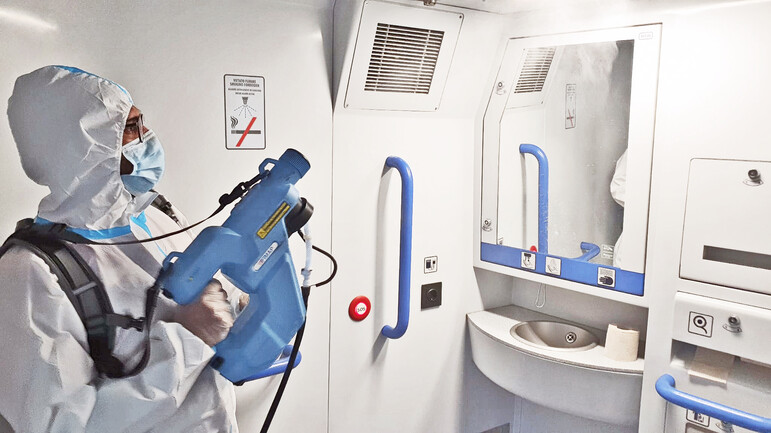 Dussmann Facility Management
So much more than building cleaning
Dussmann is known for its wide range of cleaning services. Beyond that, we offer a wealth of different facility management services – from various security services to maintaining your building systems. We work with our customers to craft customized service solutions.